Bearded Iris beard
Aug 14, 2019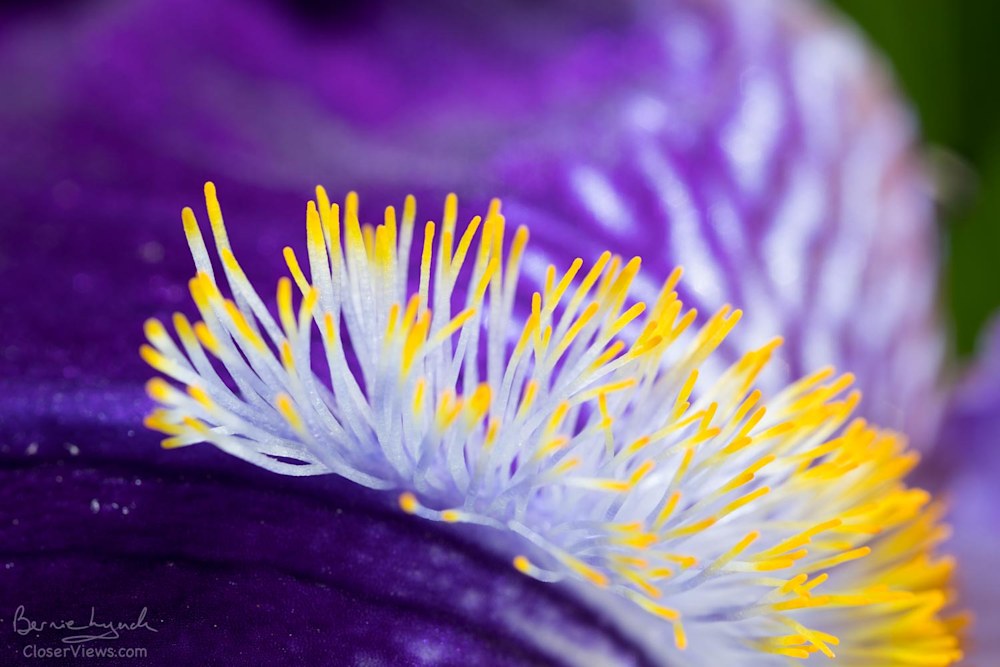 Bearded Iris beard macro
Well, I guess I've been a little quiet online lately, though I have been busy in the background. Some dear friends have encouraged me to sell photo notecards of my images online, so I've been at work getting that ready. And, I believe it's ready to go live now!
This macro image of the colorful beard of a Bearded Iris is one of the images I have ready to print on cards. This picture was taken at twice life-size in-camera, so on the notecards it will be almost 9x life-size.
If you click on the image above, you will be taken to the print page where you can buy enlargements, but if you click here you will be taken right to the notecard page - or you can go to the "Notecards" tab and see all the images I currently have set up for notecards.
Let me know what you think!